Gorgeous Fine Art in Richmond
Gorgeous Fine Art in the Heart of Richmond
Are you searching for a unique gallery to visit in the Richmond area? West End Gallery is among the top art galleries for the lively area of Short Pump. With over 150 works on display, you can find local, national, and even international artists.
Convenient Gallery Location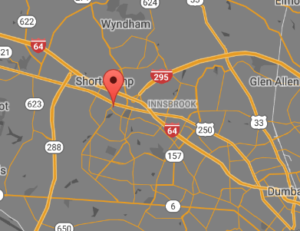 In a friendly and safe environment, West End Gallery is just a short drive from Goochland, Ashland, Southside, and even Charlottesville.  When it comes to a central location, West End is one of the most accessible art galleries Richmond VA has to offer, with ease of access from 64, 295, and 288.
Nearby Richmond Attractions
Richmond is a bustling center of shopping and innovation, with some of the South's best restaurants and dining. There are many nearby museums as well, such as the American Civil War Museum, and tours are offered for food, farms, and historic attractions!
Richmond is also home to more than 20 craft breweries and several distilleries with something for everyone to enjoy.  With all this and art galleries, Richmond VA is a Southern hub for visitors looking to experience the best of food, beverage, and fine art.
Local Richmond Artists
West End Gallery boasts an array of artists local to the Greater Richmond area, such as Bergere, Colucci, Barber, and more.  With new collections circulating every few months, you're always sure to find something new to appreciate. For out-of-state collectors, they can even arrange to ship artworks across the nation.
Since the first art gallery opening in 1967, the West End family has had a long fine art history of offering exceptional artwork to their visitors. They expanded to the Richmond area in 2011, and have enjoyed bringing their limited-edition and local art pieces to so many collectors throughout the region.