From Italy With Love • Richmond's Place for Carmen Zenna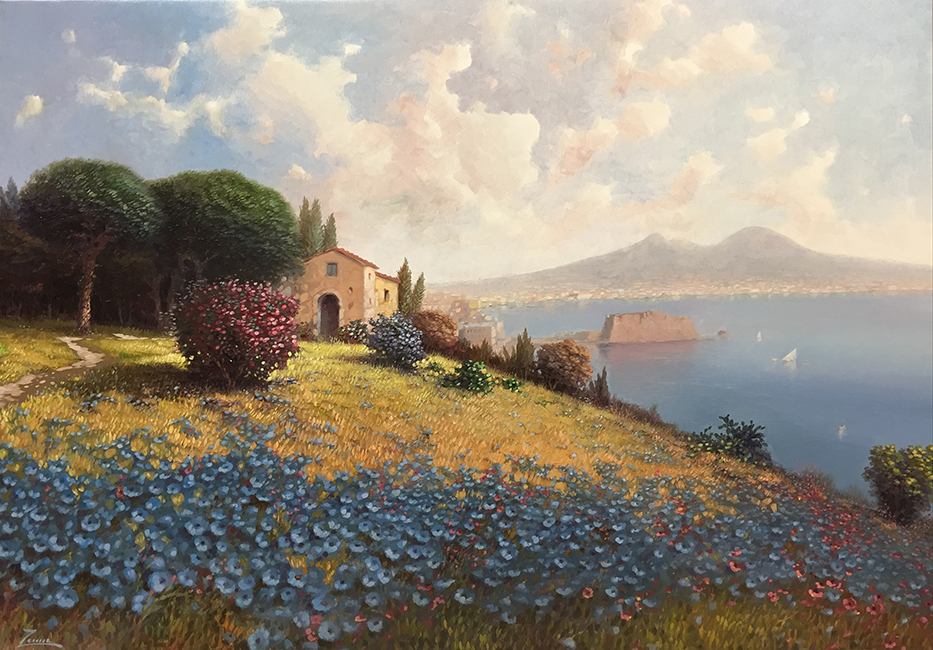 Carmen Zenna is an Italian artist who has lived around fine artwork for decades, but in recent years has become an impressive artist of her own. Wife of realist landscape artist, Amleto Colucci, she observed as he painted countless coastline and landscapes.
Several years ago Zenna began to learn painting with personal lessons from Colucci (conveniently in her own household) and immediately her paintings were successful in Italy. Colucci reached out to Chris James at West End Gallery to announce Zenna's success in Italy, and asked if he would be willing to offer Zenna's paintings in our Richmond gallery, in addition to his own.
Since that moment, West End Gallery has found Richmond loving Zenna's paintings and her artwork has become a staple of our gallery's artists since.
Visit West End Gallery to view Zenna's beautiful landscapes and coastal paintings.